WorkRise aims to rebuild a more equitable and resilient labor market that expands opportunity and economic mobility for workers.
WorkRise is a research-to-action network on jobs, workers, and mobility hosted by the Urban Institute.
For many Americans, earning a decent living has been elusive, with wages for workers in low- and middle-wage jobs remaining stagnant for the past 30 years. Opportunities to grow their earnings and advance their careers have been relatively scarce. Benefits such as paid sick time and retirement savings continue to remain out of reach, including for a growing share of "gig" workers. And when unexpected shocks to our economy strike, such as a pandemic, these persistent inequities are only exacerbated.
WorkRise, hosted by the Urban Institute, is a national platform for identifying, testing, and sharing bold ideas for transforming the labor market. We do this by funding research on promising practices, policies, and programs underway across the country as well as foundational research on labor market trends. We generate data and evidence that strengthens employers, informs policymaking, and provides genuine economic mobility and security for workers—especially Black and other people of color, including women and youth, who face systemic barriers to opportunity.
WorkRise convenes and collaborates with often-siloed groups­—employers, worker advocates, practitioners, policymakers, scholars, and philanthropists—to ensure the solutions we deliver are relevant and scalable. We aim to be a trusted resource for the data, evidence, and tools today's leaders need to shape a more equitable, resilient labor market.
The WorkRise Leadership Board is a diverse group of visionary leaders across industries and sectors who are committed to transforming the labor market for low-wage workers. 
About Our Funders and Partners
About Our Funders and Partners
We are grateful to all of our funders who make it possible for WorkRise to advance its mission. Funders do not determine research findings or the insights and recommendations of WorkRise experts.
Founding Funders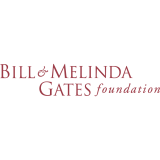 Bill & Melinda Gates Foundation
The Bill & Melinda Gates Foundation seeks to unlock the possibility in every individual.
View Funder Website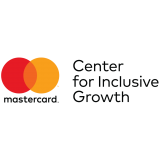 Mastercard Center for Inclusive Growth
The Mastercard Center for Inclusive Growth advances equitable and sustainable economic growth and financial inclusion around the world.
View Funder Website
Funders
Additional Funders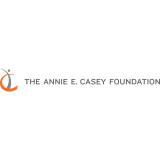 Annie E. Casey Foundation
The Annie E. Casey Foundation creates a brighter future for the nation's children by developing solutions to strengthen families, build paths to economic opportunity and transform struggling communities into safer and healthier places.
View Funder Website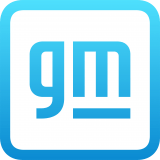 General Motors
General Motors works to create sustainable solutions that improve the communities in which we live and work around the world.
View Funder Website
News
WorkRise Awards $2.1 Million for Research on Accelerating Economic Mobility and Advancing Equity in the US Labor Market
View Press Release
Urban Institute Announces New Platform for Advancing Economic Mobility for Workers
View Press Release