Nail salons are a multibillion-dollar industry in the United States and are primarily owned and staffed by immigrants and refugees. Most salons have five or fewer employees. Low wages, wage theft, and misclassification—coupled with health and safety issues—remain prevalent in the industry. Elevating labor standards across the sector, rather than on a salon-by-salon basis, can help address these dynamics.
This project will examine the potential of high-road training partnerships and sectoral bargaining to improve labor standards in the nail salon industry. A research team led by Lisa Fu, executive director of the California Healthy Nail Salon Collaborative, and Saba Waheed, research director at the UCLA Labor Center, will analyze the current literature on these two strategies, conduct in-depth interviews with community and union partners who have implemented these models, and reimagine how they could be situated within the nail salon industry. Based on insights from experts, as well as nail salon workers and owners, researchers will offer recommendations for how to scale either or both strategies to nail salons in California and Massachusetts.
California Healthy Nail Salon Collaborative: Lisa Fu, Julci Areza, Dung Nguyen, Tony Nguyen, Vy Tran, and Phuong Vo
UCLA Labor Center: Saba Waheed, Ana Luz Gonzalez-Vasquez, Lucero Herrera, and Magaly Lopez
California State University, Long Beach: Preeti Sharma and Jennifer Nguyen
VietAid: Lissette Le and Nhan Truong
Research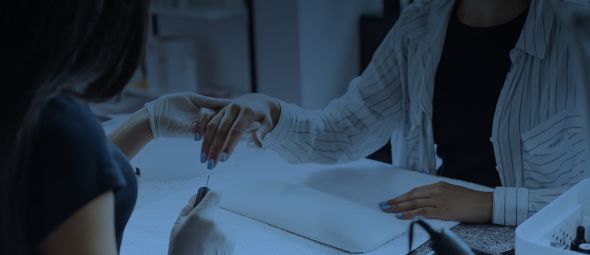 Worker voice, representation, and power
Executive Summary
March 13, 2023
Nailing New Labor Models: Exploring Sectoral Bargaining and High-Road Training Partnerships in the Nail Salon Sector
This report from the California Healthy Nail Salon Collaborative and the UCLA Labor Center explores how partnerships and sectoral boards can build a sustainable and equitable nail salon industry, focusing on two approaches from other sectors. High-road training partnerships and sectoral bargaining approaches can be adapted for nail salons but require distinct interventions and capacities for member participation.