Unions, collective bargaining, and other forms of advocacy have resulted in better wages, benefits, and working conditions for workers. Organized labor, however, is at a crossroads, as union membership has declined. As unions evolve to meet the needs of a globalized, 21st-century workforce, nonunion forms of worker organizing, sectoral bargaining, and worker representation on corporate boards have emerged as new forms of worker voice and representation.
Research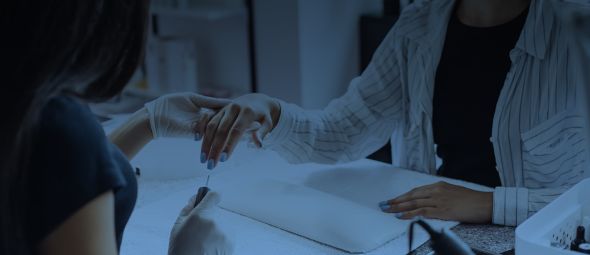 Worker voice, representation, and power
March 13, 2023
Nailing New Labor Models: Exploring Sectoral Bargaining and High-Road Training Partnerships in the Nail Salon Sector
This report from the California Healthy Nail Salon Collaborative and the UCLA Labor Center explores how partnerships and sectoral boards can build a sustainable and equitable nail salon industry, focusing on two approaches from other sectors. High-road training partnerships and sectoral bargaining approaches can be adapted for nail salons but require distinct interventions and capacities for member participation.
Worker voice, representation, and power
July 28, 2022
Worker Power and Economic Mobility: A Landscape Report
This landscape report summarizes empirical evidence on two main pathways for workers to exercise their power in the labor market: the ability to exit their current job for  better outside options and organizations and institutions that build worker voice within firms.  
Worker voice, representation, and power
July 11, 2022
U.S. Workers' Organizing Efforts and Collective Actions: A Review of the Current Landscape
The report summarizes research evidence on the size of the voice and representation gaps workers are attempting to fill, and provides examples of different strategies workers are using to address the gap.